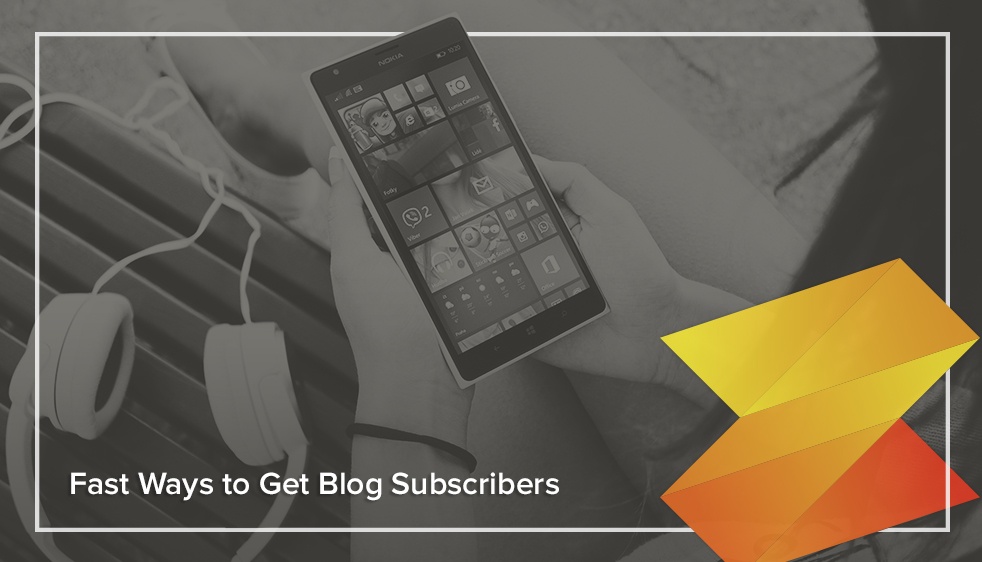 Blog followers is an important part of blogging…and blogging is an important part of Inbound Marketing. Writing new and fresh content that is relevant to your audience will keep people coming back to your site and keep your on-page SEO fresh. It gives you the avenue to show you're a thought leader in your industry, and it provides you with a platform for promoting content that will convert site visitors into qualified leads. In order for your blog to do all these, things, however, you need to have subscribers who interact with your content.
One of the most common questions we get is how to increase the number of blog followers a company has. It's an important thing to keep in mind as you put together your marketing strategy, and we have seven tips that we give our clients as a baseline.
Take a Close Look at Your Subscription Button
Is your form or button easy to locate on your website? Is it in the super-common top right corner? Do you use color and text to make it stand out? Make sure these elements are taken into consideration so you can attract as many site visitors as possible.
Make Sure you Communicate the Value of Subscribing
In addition to making sure visitors can find your subscription button, make sure you explain exactly what they will get when they sign up. Will you send them weekly or daily blog posts? Coupons? Videos? Let them know so they understand how awesome being a member of your blog will be.
Offer Incentives for Blog Followers
We recommend creating an eBook, White Paper, of Info Graphic to give to your blog subscribers. You can even advertise this resource and let people know that if they sign up you'll send it to them. This kind of incentive works great- just make sure you're offering a resource that entices them.
Share Other Blogs' Networks
Doing a co-branded or a guest post on another blog's website is also a great way to increase blog subscribers fast. Make sure, at the bottom of the post, you include ways to follow your blog and connect with your company so you can capitalize on potential blog followers.
Paid Push
Facebook now allows you to boost posts, so why not promote your blog subscription in a post and push it out to potential subscribers who already spend a lot of time online? In addition to Facebook, Twitter and Instagram also give you the ability to pay to have posts highlighted- and it's a great way to get more visibility for your blog.
Switch Up Your Content
Create different kinds of posts to find out fast what your audience is most interested in. Try written blogs, podcasts, videos, and info graphics to get a baseline of activity. Once you have a few blogs in place with different media, compare the metrics with Google Analytics or another platform like Hubspot to determine what is the most popular. From there, you'll know exactly what kind of content to create in the future that will help increase your blog followers.
Pop Ups
Pop ups work. Straight up. A sudden invitation to join a blog while a visitor is reading your article will prompt them to join your list. Test it out in your environment and see if this makes a difference. We promise you'll like how many blog followers you get.