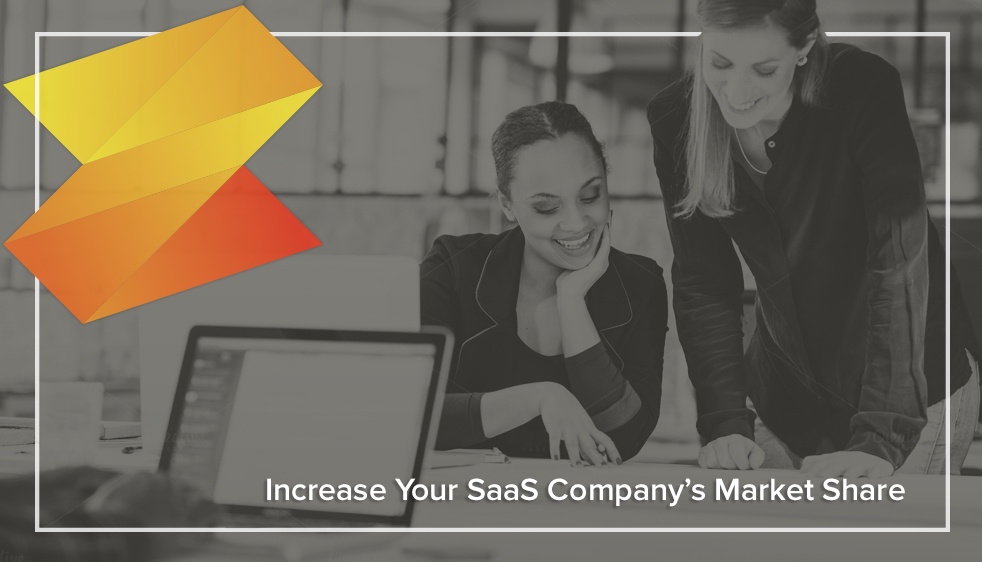 Because the SaaS industry is soaring to new heights, increasing your SaaS company's market share is critical. In 2015, software as a service surpassed experts' expectations when the industry's revenues grew to $49 billion. Furthermore, analysts are now expecting for the global SaaS industry to hit $106 billion in earnings by the end of 2016. Below are six ways that you can capitalize on this market growth and increase your company's revenue.
Offer a Service That Improves Business Efficiency and Productivity
The 2015 KPMG Technology Innovation Survey reported that a high number of companies found the biggest benefit of SaaS to be its ability to increase efficiency and improve production rates. In order to grow your SaaS company's market share, you need to make sure that your product meets consumer expectations by providing a service that the majority wants.
Provide Customer Support to Grow Your SaaS Company's Market Share
SaaS users want convenience and production. Ensure that both of these goals are met by giving users access to quick and reliable customer support, free training, and instruction manuals.
Implement Tiered Subscriptions
Emotional thinking is an important thing to consider when providing a service. If your prices are too low, some might think your services are cheap and unreliable. However, if your product is expensive then you risk losing potential customers. Give users the option of different service packages, so they can pay for a program better tailored for them.
Market to Small Businesses
In a recent poll, nearly two-thirds of small business owners reported that they utilize SaaS technology. Ensure that this customer base is aware of the services you provide, as well as how you can improve their business performance.
Diversify and Expand Your Services
In the same poll, almost 80 percent of companies surveyed expect to increase the amount of subscription-based services they use. Rather than provide one service, find a way to cover a number of the customer's needs at once. By increasing your usefulness, you can improve your marketability.
Distance Yourself from Your Competitors
Instead of competing with a company that provides a similar program, think about how you can give customers something your competitor doesn't offer.
Carving out your piece of the market is important as you work on increasing your company's market share. This process isn't just about a good advertising campaign, it also requires innovation. Stay ahead of SaaS trends by providing services that customers need, and use feedback and reviews as blueprints for bettering services so as to improve your sales.