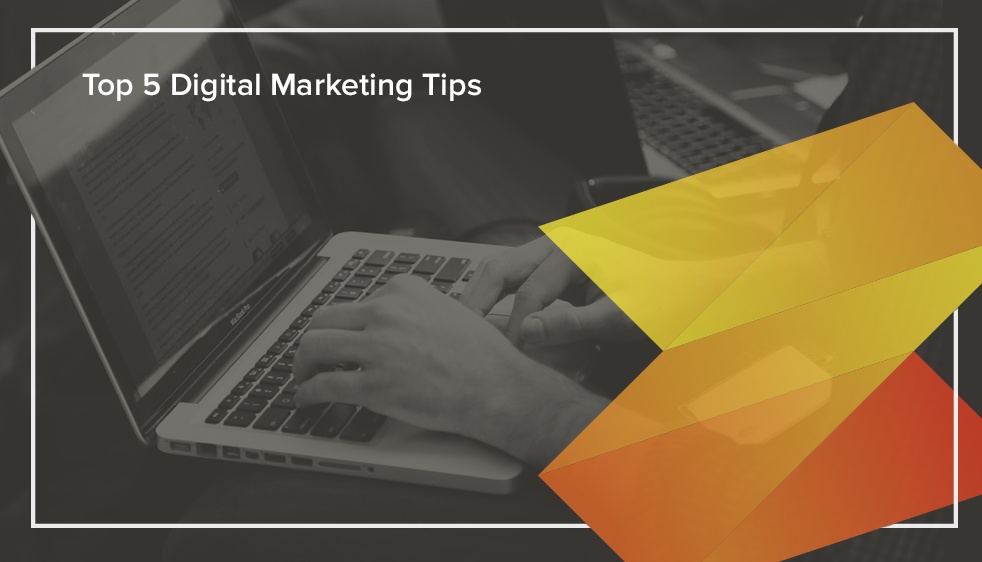 Digital marketing is a critical part of your business' overall marketing strategy, as well as a great way to grow your company. Marketing is putting a decreased emphasis on print advertising and "traditional" marketing avenues, and more focus on the inbound marketing methodology. Your company is already behind if you haven't embraced strategies like email, social media, and website conversions. But even if you understand how important it is, it can be difficult to know where to start and what activities are right for your organization.
The team here at Zinc Solutions are inbound marketing professionals. We pooled our collective experience and came up with the top 5 digital marketing tips that you can implement today in your business strategy.
1. Digital Marketing Begins with a Great Website
According to a recent Gartner study, corporate websites are ranked as the top digital asset for marketing success. So what does that mean for you? Make sure your website has a solid design, fresh content, an ongoing maintenance strategy, and a consistent schedule of new and updated pages. Your website is your hub in the digital world- it's the foundation of your digital marketing. You want to make sure it correctly positions your company.
2. Use a Variety of Media Types
Using multiple media types on your website is a great way to keep your visitors engaged, creatively share your messages with your audience, and make your content shareable and effective. Different kinds of images, videos, animations, and assets can be used not only on your website, but also across all social media platforms. Plus search engines like to see diversity online.
3. Leverage Social Media
Speaking of social media, embrace it. If you don't have accounts, set them up immediately. If you do, create a few campaigns and messages to promote certain areas of your business. Once you have a plan, put together an editorial calendar that outlines what messages are going out on what days. In addition to a planned and strategic course of action, you can also start conversations, post company news, and really invest in new media. This will help both strangers and prospects more aware of your brand and give them an avenue to engage with you.
4. Target Local SEO
Optimizing your website for search engines is a great way for people and brands to discover you. But optimizing your site can be a challenging task. What's the best way to do this? Easy- start with local SEO. Locally focused traffic is generally better qualified and is a great place to start when launching a digital marketing initiative. Research with Google's free keyword planning tool is a great way to get info on the terms you should be targeting. Competitors and local elements are also things to take into consideration when working through an SEO plan.
5. Create Nurture Email Campaigns
Email marketing is a great, inexpensive way to spread the word about your business. Not only can you send targeted communications to prospective customers, but you can also drive traffic to your website and convert visitors to leads. By crafting a series of nurture campaigns, you can slowly increase interest in your company and your offerings. You will also help your prospects convert to customers at a pace that is natural to them, which makes your sales process much more organic and easy.