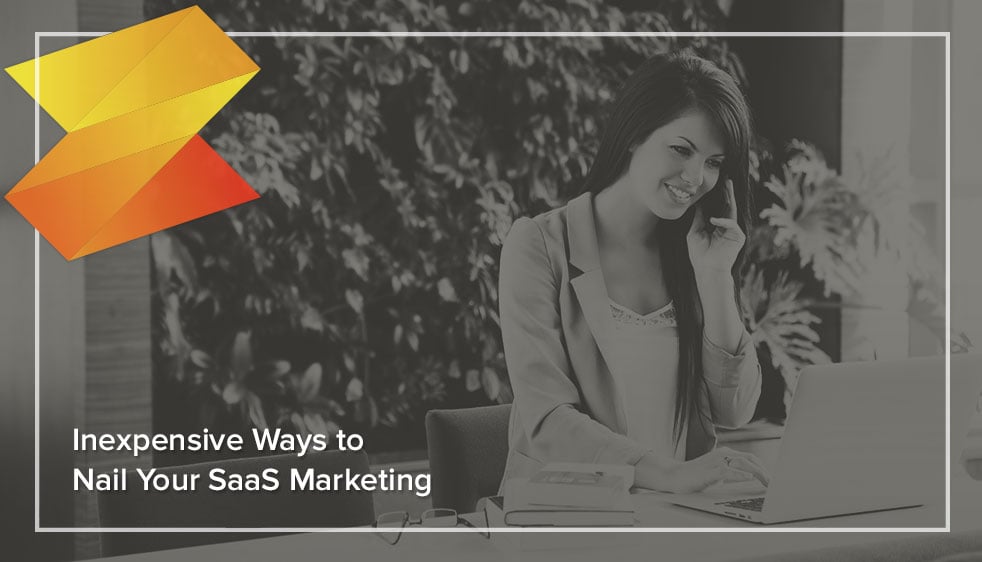 Inexpensive SaaS Marketing (marketing for Software as a Service) is necessary to think about now that SaaS has become one of the most popular platforms in the business setting. Like with other services, to successfully market SaaS tools you will need to let prospective users know how your product can help them, as well as reasons why it's better Enterprise Application Software (EAS). Some of these reasons include:
Improved remote accessibility.
Software that is always up-to-date.
Minimal client-side issues with installation and maintenance.
SaaS marketing can be a challenge. Not only do you need to convince potential customers to have faith in your services, but you must also assure them that their information is secure. Because of this, word-of-mouth recommendations play an important role. In order to build a customer base to review your product, consider using these strategies:
Be Clear and Direct When Describing Your Services
If you're doing inexpensive SaaS marketing for a product that is new or relatively unknown, you need to make sure that your potential buyers know what services you provide. As soon as someone visits your website, he should be able to immediately understand what you're selling and how it helps him. Be honest when describing your software, and try to sum up its usefulness in one or two sentences.
Give It Away
Businesses want to know what exactly your product can do before they spend money on it. Give users a chance to try your services for free. By providing a trial period or limited version of your services free of charge, you're able to attract potential clients who can use your services, provide you with feedback, and may even become paying customers.
Get the Word out through Online Reviews
Around 75 percent of customers who purchase business software are informed by online reviews. It's important that you not only have a presence on various review directories, but that you keep a pristine reputation. Since most new customers conduct research before paying for SaaS services, having good reviews is important. Make sure that you not only provide the services that you advertise, but maintain proper customer support.
It's about Them
Inexpensive SaaS marketing might be difficult, but it's not impossible. The most important thing is to attract customers by highlighting what you can do for their businesses. Once you get a customer base, make sure that their needs are being met and that they are happy with your services. Their reviews and recommendation will be your biggest marketing asset.