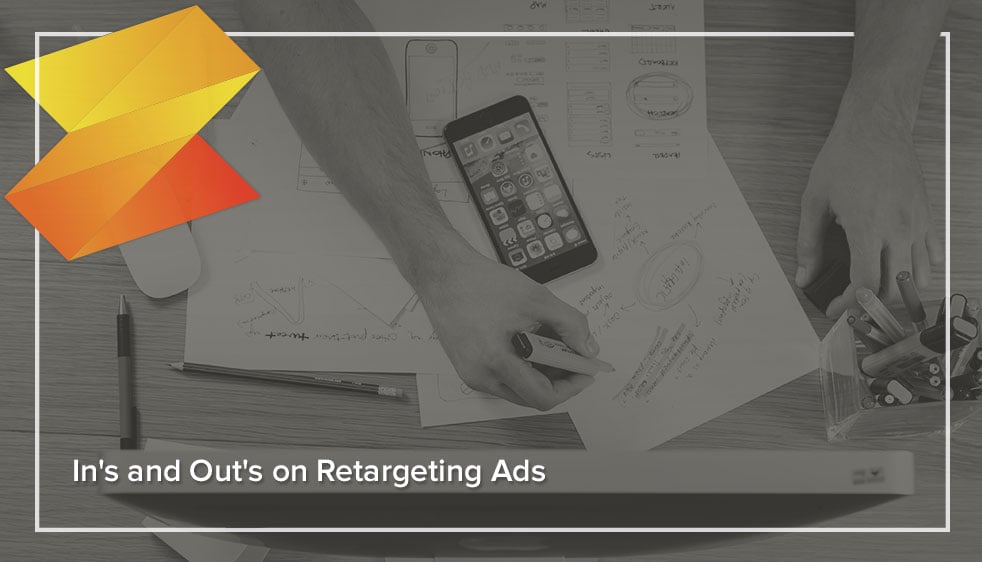 How to do retargeting ads work? This is one the questions we get asked the most as a digital agency. This kind of ad is a great way to capture the attention of website visitors who have already expressed interest in your product and brands by visiting your website. No matter how great your website is and what your products are, most visitors to your site will not make a purchase immediately. Instead, they will shop around with similar companies and brands to compare costs before making a decision. Ad retargeting places your brand back in their line of vision over time to remind them that your brand has something to offer.
How Ad Retargeting Works
Ad retargeting is a specialized type of marketing that uses a small piece of code in your website to place invisible cookies in the browser of your visitors. As they leave your site and continue to roam the internet, we watch for that user to appear on other websites in their network. Whenever that user pops up on another site, your ad retargeting agent will automatically bid on any available ad space on that page to showcase your brand once more. The goal is to redirect that user back to your website.
Configuring Your Retargeting Ads
When you first outline a plan for retargeting ads you will have the opportunity to answer a few specific questions about how you want to promote your product. For instance:
How many times do you want each user to see your ads on an ongoing basis?

We recommend 15-22 ad views per month per user so the ads seem natural and random instead of too overbearing.

When do you want customers to stop seeing ads?

Nothing wastes your marketing dollars faster than bidding on ad space for customers who have already made a purchase. You can specifically request a burn code that removes that user from your tracking list once they have bought a product through your site.
Retargeting ads can improve your conversion rate by 200-400% long term. They provide you multiple opportunities to re-engage the customer after they have decided to keep shopping, keeping your name fresh in their minds and giving them quick access back to your page. With just a short bit of code you can gain access to a whole network of advertising opportunities across the web.