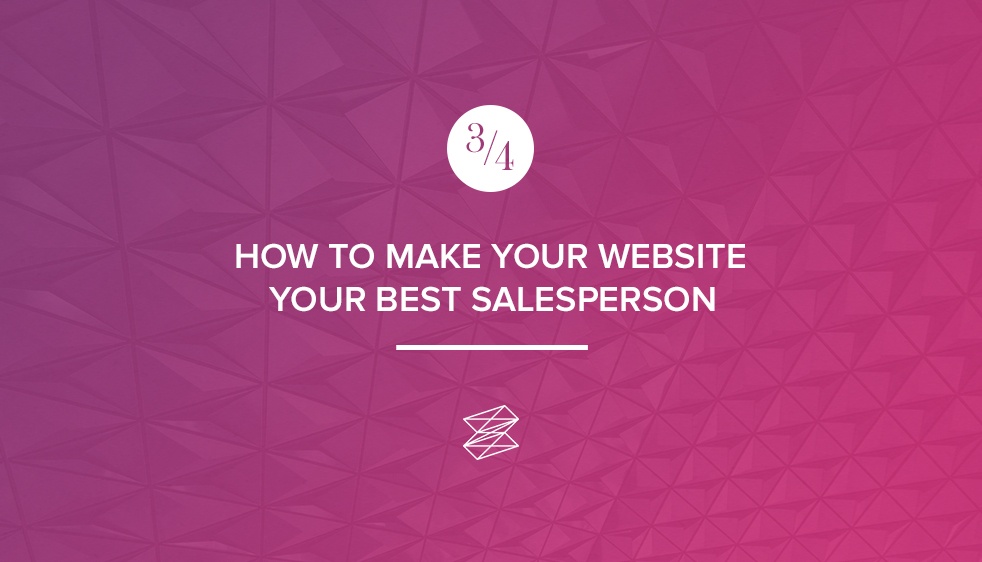 When considering your sales team, do you think of your website? The truth is, your site is a sales asset 24/7, always ready to pitch clients and sell your products or services. Since websites are always "on the sales floor," why don't they get the same training and attention as the rest of your sales team? It's not enough to revamp them once every two years. Yet, many websites get neglected for years at a time until they're completely replaced. It's time for a better approach.
Growth Driven Design Growth driven design (GDD) is a style of web development that looks at a company's website as more than just a product—it looks at a website as an essential and malleable part of a business's marketing infrastructure. Broadly, implementing growth driven design involves three steps:
Strategize: Determine what the company wants from its website; how will it address visitors' needs?
Launch: Get the site up and running, and test its effectiveness.
Development: Continually refine the site to change over time with visitors' needs.
This might sound like the usual site build, so what's new?
1. Keeping things relevant The process of continually developing and updating means that every site element, from back-end infrastructure like video plugins to user-facing text about special offers, will remain up to date. Nothing kills a consumer's interest faster than a website that looks shoddy or old-fashioned. Even worse, slow-moving site elements can actually impact a bottom line—research shows that even a one-second delay in site loading can reduce conversions by seven percent. If a business wants its site to sell, it has to be up to date.
2. Meeting and anticipating customer needs No business owner can expect a site to sell if it doesn't keep customers informed about the latest and greatest deals. This is another area where GDD can go to work. With constant refinement, business owners can ensure that the best-converting site copy and marketing initiatives are front and center. But to see these conversions, business owners need to personalize their site. Personalization is becoming one of the most important trends in the marketing world, yet marketers claim that the biggest challenge to personalization is getting data quickly enough to be worthwhile. And as it turns out, this problem is easily solved by the data-driven nature of GDD web design, a system that places the audience first in its framework.
3. Maintaining flexibility This is perhaps one of the biggest advantages to growth driven design. Think of it as unlimited flexibility. If something isn't working, it can easily be switched out. Traditional website design features hard-to-change static layouts, content, and navigational structures. Forget trying to sell through a web page that hasn't seen an update since the last presidential election. Flexibility is key, and brands that can continually innovate with flexible site designs are far more competitive and will generate a stronger ROI than sites with static pages ever could.
Sales through growth-focused design Business owners wanting to make their website their top salesperson can do so through GDD—a top-to-bottom system of refinement that guarantees that the site stays competitive. But finding this value can be easier said than done—feel free to reach out to a professional design team who can walk you through the details and help create a site that continually captures leads and generates value for your brand. Interested in reading more about Growth Driven Design? click here to learn more!