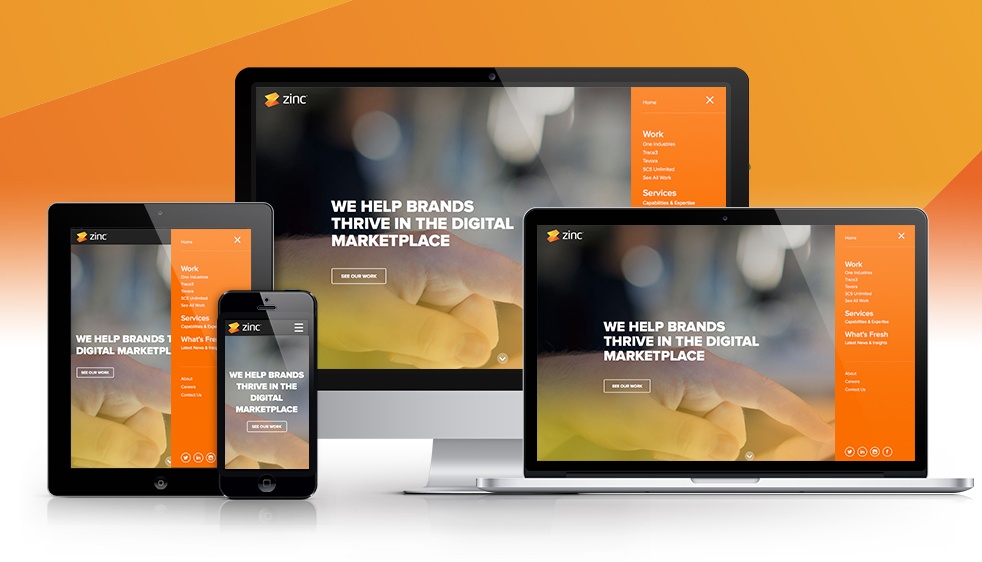 EIQ Networks came to Zinc Solutions, a leading Orange County web design agency, to help them rebrand and relaunch their enterprise software website. Not only did EIQ Networks need a site that was aesthetically pleasing, but it also needed to reflect their position as a leader in their field, focus on inbound marketing, increase demand generation and lead flow, consolidate content into focused messaging, include a CMS, and tightly integrate with their marketing automation and CRM platforms.
Zinc worked closely with EIQ Networks' knowledge experts to re-engineer the site infrastructure. The result is an intuitive website that guides visitors to the appropriate products and resources in just a few clicks. By placing emphasis on inbound marketing, the site became a magnet for companies searching for SIEM and log management solutions, which increased the company's traffic and conversions.
Zinc developed a custom look for the new EIQ Networks website. The new look set them apart from their competition and differentiated them in a noisy software security market. The site also visually represents the quality of the company and its product. Included in the designs were numerous calls to action on each page, as well as persuasive headlines and colorful, dynamic buttons to encourage prospects to learn more about the company and download available resources. Both the design and demand generation initiatives were responsible for increased leads generated on the site, as well as an increased awareness in their community.
Once the designs were approved and programed, Zinc integrated the website into a customized WordPress platform as EIQ Network's Content Management System. Not only did this allow managers to work directly on the site in a straightforward, intuitive way, but it also allowed changes to the site to occur in record time. Using WordPress as a CMS, the EIQ team can spend an hour doing what would previously take a full day to achieve.
Zinc also integrated Hubspot, the company's marketing automation software, and Salesforce, the company's CRM tool. By integrating the marketing and sales tools, all forms on the site corresponded with SalesForce campaigns, resulting in an improved user experience, an increase in the number of lead to sale conversions, faster response times from the sales team, and an important system of checks and balances to keep the security leader's website optimized.