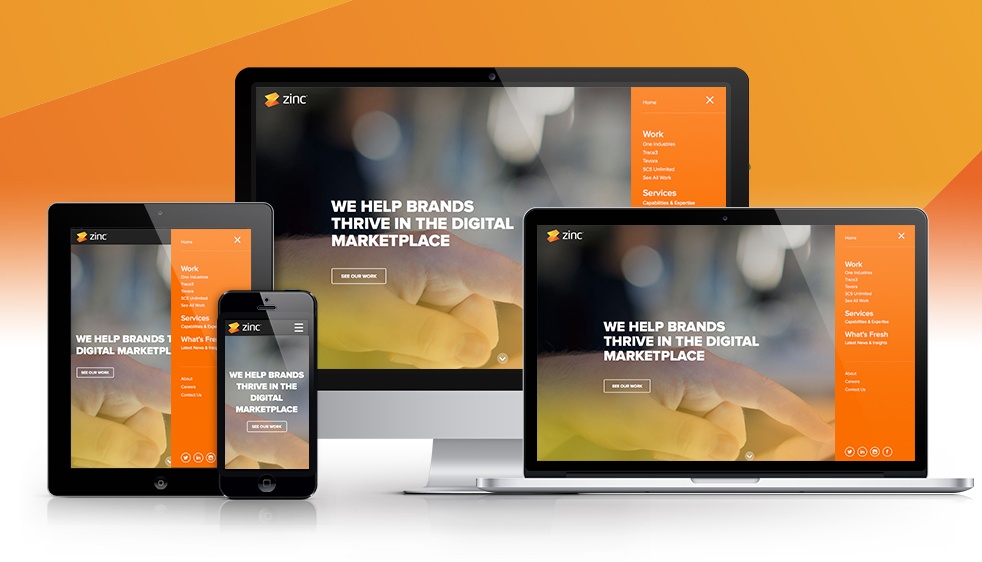 In the spirit of Valentines Day, the team over here at Zinc has developed a few surefire ways to make the right people fall head over heels in love with your web site. As a leading Orange County Web Design agency, we work with brands every day to help them embrace and implement best practices that ultimately increase engagement and meet their business goals. We want to share four of them with you today.
Provide Awesome Content
Good, useful content is one of the best ways to make people fall in love with your website. When you deliver helpful information and offer valuable resources, it gives people a reason to spend time on your site, which will eventually lead them into a marketing or sales funnel. Good content also brands you as a thought leader and makes your website more findable by search engines for keywords you may be targeting.
Use Social Media
While the bulk of your social media activity won't actually happen on your website, most of it should point back to it. Your site should act as your online hub, and your social media strategy is a strategic extension that allows you to spread your messages to a wider user base. Social media also allows your company to meet prospects and clients on platforms they already use, making it more intuitive for them to engage as they're in an existing element. This will help users fall in love with your brand, and then they will filter back to your website once your content resonates with their business drives.
Make Your Site Visually Appealing
A good looking site is a critical way to keep people on your website and inspire them to return. If your site's branding, colors, structure, and graphics are visually off-putting, it doesn't matter how good your company is- people will bounce right off. You need strong graphics, a pleasing color palate, and a good representation of your company to satisfy the visual of your web presence.
Make the Information Architecture Simple
Information architecture boils down to one critical, Valentines Day appropriate message.
K-I-S-S (Keep It Simple, Stupid)
Over-thinking and making your website's flow of information complicated will only has negative effects on your site and your visitors. Not only that, but you don't want users to hunt through your site for key information. Making information easily accessible and intuitively organized is one of the best ways you can make people fall in love with your website.
For more information on how to make key visitors fall in love with your website, feel free to drop us a line!