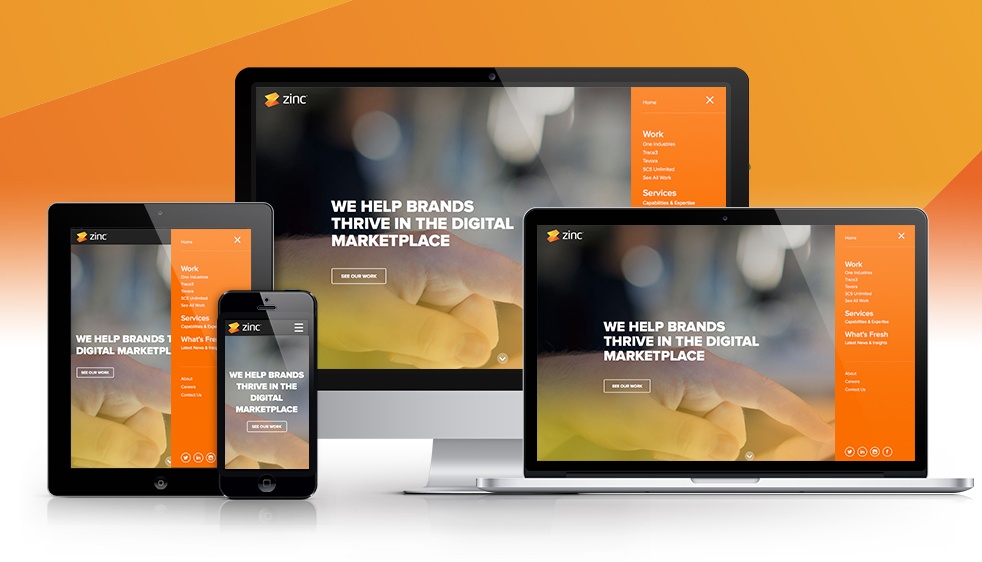 BKM Capital Partners needed a website that reflected their company culture, messaging, and branding in addition to being responsive and informative about the company's success. They turned to Zinc Solutions, a premier Orange County web design agency, for assistance with their new site.
The Zinc design team configured the site's foundation template to scale based on any device the site might be viewed from- regardless of size. The content team then worked closely with BKM Capital Partner stakeholders to parse responsive-friendly sections of copy that could scale as the site expands or compresses.
To keep the website within a reasonable budget and timeframe, the Zinc team extensively researched and selected an existing theme to build the site into. Zinc designers then built in unique page layouts- carefully formatting and customizing the established theme for an exclusive site without a template feel.
Zinc Solutions also leveraged existing BKM content to take the company's branding to the next level. Not only did Zinc translate the style guide and other important elements to the website, but the team also created brand continuity by opening awareness opportunities across multiple marketing channels.
If you are looking for a responsive website with an easy-to-manage Content Management System, we invite you to contact us. We would love to talk to you about what we can do to increase your website traffic.