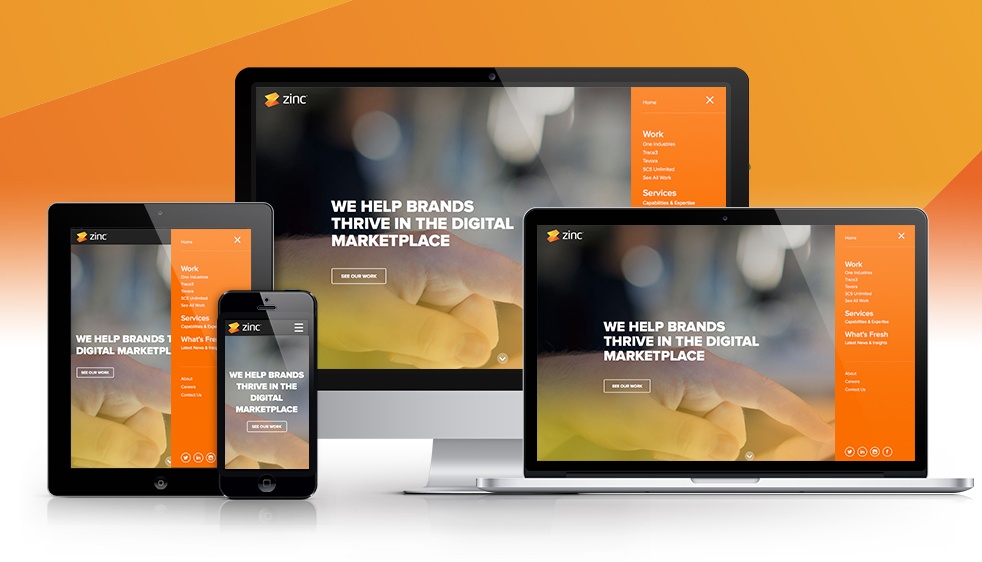 Zinc Solutions, an Orange County Web Design Agency, launched a new responsive website for Tevora, a premier management consulting firm specializing in information assurance, governance and compliance services and solutions. Zinc Solutions designed the new Tevora website to showcase the company's four towers of solutions, boast a new visual design, promote the company's services specific to industry verticals, and present new content that is inline with their new brand identity.
Tevora engaged Zinc Solutions to help rebuild their website with responsive technology. Working closely with the product and marketing teams, the Zinc creative, content, and programming teams established the parameters for the new build. The solution not only went above and beyond the requirements of Tevora, it also satisfied Google's new mobile algorithm that goes into effect April 21. The website was programmed using best-practice coding and was implemented into a custom Content Management System (CMS) for ease of use by the organization's product and marketing teams.
The visual component of the new Tevora website was designed to reflect the company's four towers of information assurance, governance, and compliance services. The Zinc content and design teams worked closely with product managers to re-engineer the site architecture for an optimized and intuitive website that allows for easy navigation.
The Zinc content team worked closely with the Tevora marketing team to establish the optimal number of call to action links, persuasive headlines, and dynamic content to encourage site visitors to read about Tevora's services and follow up with a request for information. Approaching the flow of content this way enabled Zinc to engineer a site that followed the goals of the organization, all while maintaining a strong visual and responsive online presence.
Click here to see the Tevora website
For more information on responsive web design and the services Zinc offers, please get in touch. We'd love to chat with you about how we can help your organization.