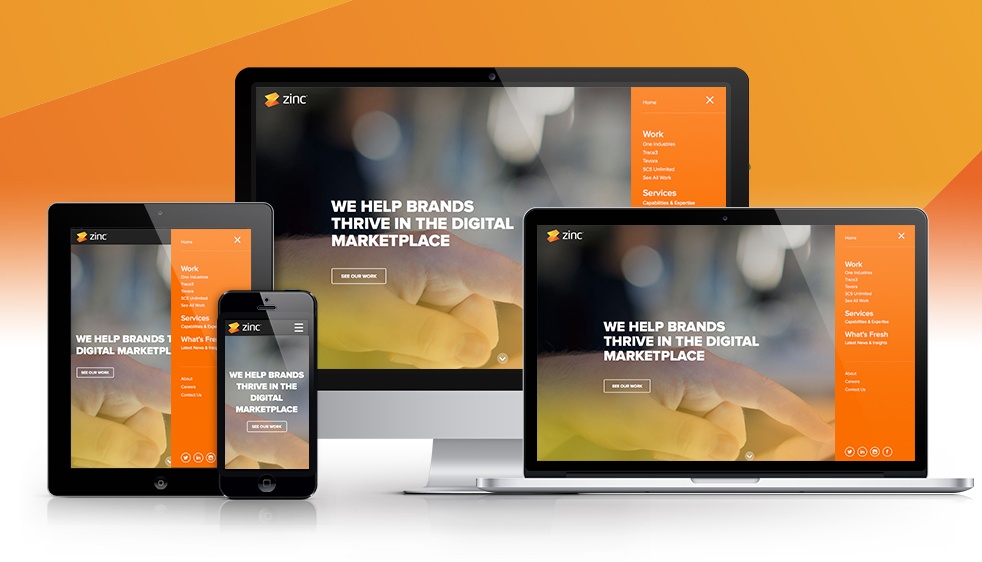 Zinc Solutions re-branded the SCS Unlimited website with Magento Enterprise as the CRM platform. As a leading graphics company for snowmobiles, motocross and side-by-side vehicles, and water crafts, SCS wanted to increase their online branding to set themselves apart as a leader in their space and amplify eCommerce and partnership capabilities.
View the SCS Unlimited Website here.
Zinc Solutions, a leading Orange County web design firm, worked with SCS Unlimited brand leaders to select Magento Enterprise version 1.13 as the foundation for the new website. With optimized indexing, improved caching, a better checkout flow, and enhanced tax calculations algorithms, the Magento Enterprise solution was the right solution for the company. In addition to being a reliable eCommerce platform, it also allowed Zinc to customize functionality to make it a perfect fit for the SCS Unlimited business. In addition to selecting Magento Enterprise as the eCommerce platform, Zinc Solutions also selected WordPress as the admin for all marketing functions and pages. This allowed for easy management of site content by SCS Unlimited content managers.
In addition, Magento Enterprise gave Zinc Solutions flexible design capability. The agency was able to implement strong images, an innovative and simplified navigation, and an overall look and feel that heightens the user experience. The platform also allowed Zinc to seamlessly implement a multi-store instance to incorporate a French version of the site, as well as a multi-site instance specifically for the company's partners and sponsors.
Zinc Solutions was also able to integrate social media with the new SCS Unlimited website. By pulling in Instagram, Facebook, and Twitter for not only the company but each of its athletes, Zinc was able to make the site shareable and current according to latest industry trends.
For more information about Magento Enterprise website design,please contact us here.