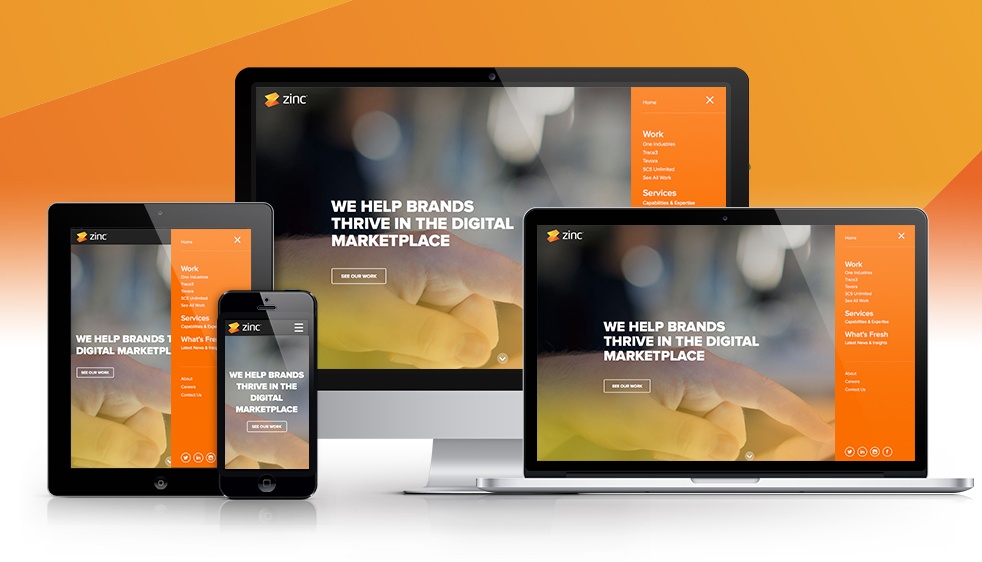 As 2013 comes to a close, we like to reflect on what new trends and technologies will make 2014 the most innovative year yet when it comes to web design. As a leading Orange County Web Design Agency, we spend a significant amount of time making sure our designers and developers are up to speed. Last post we brought you new information about mobile eCommerce, and today we want to expose you to another trend we see skyrocketing in the coming year. Parallax web design.
You've probably seen some sights done with a parallax element already, but this look is something we foresee becoming a 2014 web design trend. If you haven't seen this design feature, or are unaware of what it's actually called in the website industry, it's when an image scrolls behind the text as you move up and down the page. It is a feature that adds visual appeal and user engagement to a site, and when done correctly it helps move visitors through the site. How? Let us explain.
A parallaxing web design feature draws the eye towards the image that is moving. Just as in the physical world, the human eye naturally gravitates and focuses on motion. When this motion is used in the background, whatever is in the foreground becomes highlighted. This places an inherent importance to whatever is stacked on top of the parallax. This added highlighting ability leads users to critical internal pages without compromising effective design. For all intents and purposes, parallax gives web designers the ability to make a good site great in a much more meaningful way.
So what does that mean for you? It means be on the lookout for more parallax websites. Use the parallax functionality in your own site. Leverage the tool to engage your audience and guide them to critical pages within your website. Use it to emphasize visual elements and keep your visitors involved in your content.