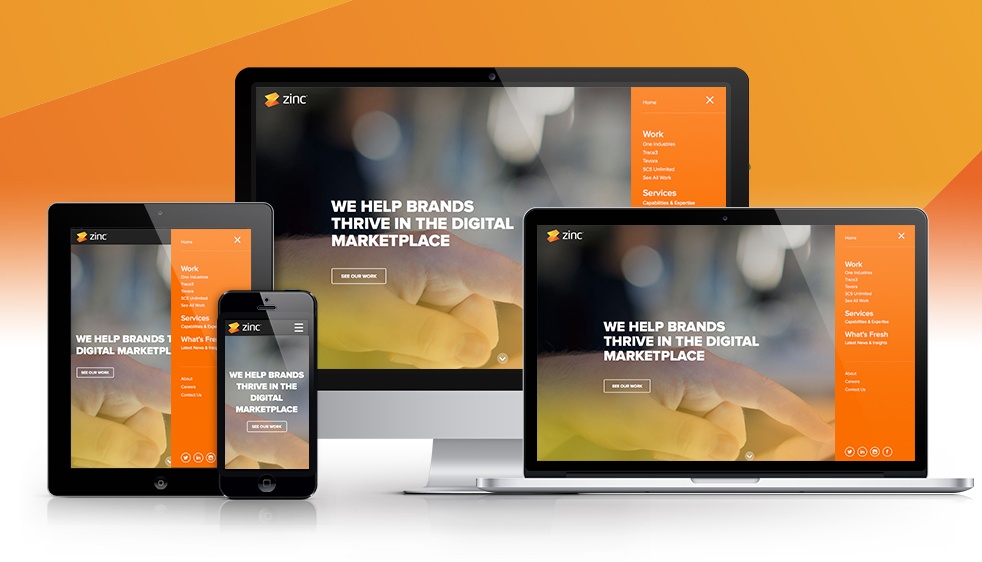 As a leading Orange County Web Design Agency, we here at Zinc solutions have experience with a lot of marketing automation platforms. Over the next couple weeks we will be highlighting the benefits of some of these platforms, but today we want to focus on one of our top choices- Hubspot! Hubspot is a robust marketing automation tool that can be leveraged by small, medium, and large companies. The Zinc team has implemented it in start-ups and huge enterprise corporations alike- and it easily scales to meet the needs of organizations of all sizes. Also, just as a short disclaimer, Hubspot is not sponsoring this post. The information we're providing is based on the experiences Zinc Solutions has had with the software.
So- instead of going on and on about our experiences with successful Hubspot implementations (believe us- we could!), our digital marketing team gave us their favorite features that will help your business increase and track inbound leads.
Blogging with Hubspot is as easy as it is effective. The software guides you through the necessary elements so you can attract readers and convert them into leads. It helps you integrate your content creation with SEO, as well, which significantly boosts your results with Google, Bing, and other search engines. Hubspot even gives you indicators on copy length, appropriate keyword usage, Meta data to include, and the right kind of blog title. It literally walks you through an optimized blog post, which elevates the content on your website for sharing and searching purposes.
This is a semi-new feature Hubspot offers, but it makes managing and monitoring your brand on social networks streamlined and simple. It also allows you to restructure the goals that make up the rationale for being involved in social media. It brings keyword analysis, influencers, customers and leads, interactions, and content into the same platform. Anyone involved in digital marketing knows the incredible time saving benefits that come with this tool, and it makes your social presence much more engaged than having internal resources tracking separate platforms with different goals.
Hubspot takes marketing automation to a new level- and even better than that, they make it easy. With the Hubspot platform, their technology is structured in a way that allows any interactions your company makes with a prospect (email, social media, website visit, etc.) to be tracked and grouped into a segmented list for a more targeted marketing approach. They also provide easy-to-set-up campaigns and a progressive profiling feature that gives users an optimized experience when visiting your website.
As marketers, we know that metrics are critical. You have to be able to measure something and analyze it to determine if it's an effective endeavor. Well, Hubspot knows that, too. Their lead management tool gives you data from every point of contact your prospects have with your website. They give you information on the goals you set up for your campaigns, they incorporate lead scoring technology so you can give your sales team the most qualified prospects possible, and they allow for tight integrations with leading CRMs so nothing falls through the cracks. Here at Zinc, we have integrated Hubspot with SalesForce several times and can attest at how cleanly the Hubspot integrations go.
If you're looking for a web team who can build a visually strong website and who has experience integrating websites with a powerful marketing automation solution like Hubspot, we would love to talk to you.