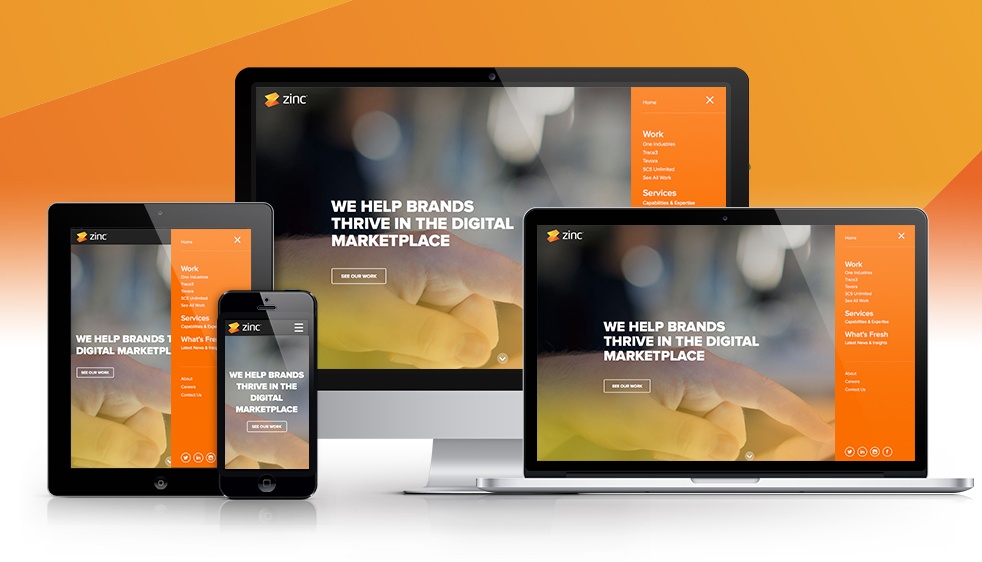 Zinc re-branded Webalo, a leading enterprise mobility company, and built a website to help them establish brand equity in the enterprise mobility space and position their company as mobile technology thought leaders. The site also helped them increase lead generation capabilities and expand their partner relationships.
As a growing company in the mobile space, it was imperative that the Webalo site design reflect current industry trends. Zinc incorporated a segmented, mobile-friendly layout to accommodate all traffic coming in on any device, including visitors on computers, tablets, and smart phones.
Zinc also laid out the Webalo homepage to mirror the product process. From platform to device to application, we captured the company approach and used it as a visual narrative to connect prospective users and customers to the information on the company website. This approach offers a strong, intuitive explanation of the product and how it benefits companies and their employees.
In addition to great design, the Webalo site needed to inspire action from their customers and prospects. The company offers companies the ability to mobilize applications for free- and Zinc maximized this offering by placing a multitude of call to action buttons throughout the site. Each page contained multiple opportunities for visitors to convert, which increased lead generation and product sign-ups.
Zinc also created a customized pricing calculator to give visitors the ability to receive a custom quote based on their technology selection and the number of users in their organization. Zinc designed the front-end calculator graphic along with the complicated back-end programming that supplied data to the customer-facing page.
Finally, the Webalo site needed to tightly integrate with other tools the company used. Zinc incorporated their marketing automation software, Hubspot, to help them close the loop on their marketing strategy and SalesForce to help them manage their sales process.