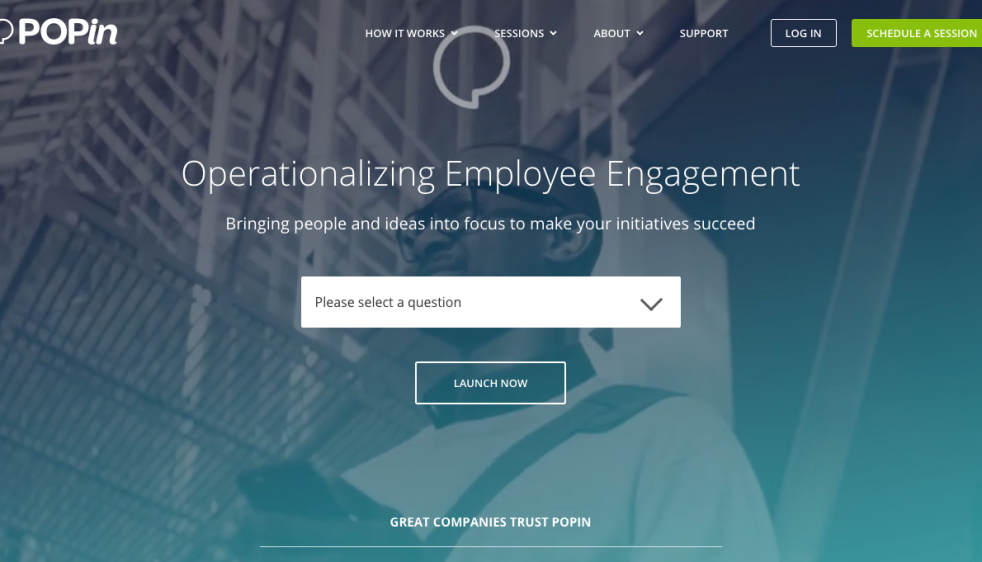 POPin, a crowdsolving platform used to engage employees and partners, partnered with Zinc to develop a heightened and elevated brand DNA and messaging.
Rebranding: Logo, Style Guide, and Visual Assets
Zinc re-branded the POPin brand with a fresh approach to the logo and company style guide. The design team created a logo icon that represents ideas and communication, and the freedom POPin gives companies to put ideas into action as they happen. Combined with a contemporary color palate, revolutionary video concepts, and modernized visual assets, the site and marketing materials reflect the unique vision and competitive edge POPin has in its market.
Mobile-Ready, Responsive Web Design
The Zinc team re-designed the POPin website, delivering an innovative and responsive, mobile-ready website with a strong focus on demand generation. Strategically placed call to action buttons and value exchange offers were positioned throughout the site, and a thorough content strategy was implemented to guide visitors through the site.
Implementation of Inbound Marketing and CRM Software
ZINC tightly integrated the POPin website with Pardot, a leading marketing automation platform, and SalesForce, the leader in CRM software. This integration allows for a seamless customer experience and a focus on demand generation that will help increase leads, drive conversions, and boost revenue.